Blackburn - Sell My Car
Welcome to TheCarBuyers
Welcome to www.thecarbuyers.com.au. If you are looking to sell your car, you have come to the right place. Has your lease finished? Ready to move to your next car? We can help with a simple and fast process to have your car assessed and put instant cash in your pocket. Deal with real people, not a website. We make a genuine, competitive offer and leave the tyre kicking to the time wasters. When you are ready to move to your next car, see us at thecarbuyers.com.au.
Authorised Ultra Tune Inspection Centre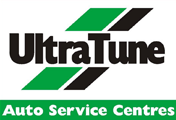 This location is one of our authorised Ultra Tune inspection centres.
Once you are ready to have your car inspected in preparation for sale to us, please contact The Car Buyers.
154 Whitehorse Road BLACKBURN Melbourne VIC 3130