Chirnside Park - Sell My Car
Welcome to TheCarBuyers
Welcome to www.thecarbuyers.com.au. Looking at a new car? Need cash quickly? We here to help by taking the hassle out of selling. With our Australia-wide network, we can assess your car quickly and with all the paperwork done by thecarbuyers.com.au. Don't chase after phantom buyers. You don't need the pressure. When you are ready for a simple and straightforward sale, contact us today and we can offer instant cash.
Authorised Ultra Tune Inspection Centre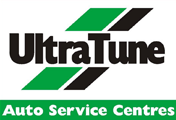 This location is one of our authorised Ultra Tune inspection centres.
Once you are ready to have your car inspected in preparation for sale to us, please contact The Car Buyers.
Unit 6C, 239-241 Maroondah Highway CHIRNSIDE PARK Melbourne VIC 3116