Welcome to TheCarBuyers
Welcome to www.thecarbuyers.com.au. If all you want to do is sell your car and get instant cash, we can help. We take the pain out of the selling experience and put money in the bank. Contact us today.
Authorised Ultra Tune Inspection Centre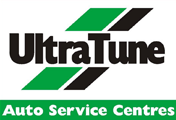 This location is one of our authorised Ultra Tune inspection centres.
Once you are ready to have your car inspected in preparation for sale to us, please contact The Car Buyers.
Cnr. Yirrigan Drive & Northwood Avenue MIRRABOOKA Perth WA 6061