Prospect - Sell My Car
Welcome to TheCarBuyers
Welcome to www.thecarbuyers.com.au. Looking at a new car? We make it as easy as 1, 2, 3. We don't want to see your car parked by the side of the road, gathering dust. With our Australia-wide network, we know just what your car is worth and can help you make a quick sale. Don't deal with scammers, don't accept delay, don't deal with the whole sales process and the paperwork that goes with it. We make it simple – we buy your car today and put instant cash in your pocket.
Authorised Ultra Tune Inspection Centre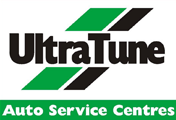 This location is one of our authorised Ultra Tune inspection centres.
Once you are ready to have your car inspected in preparation for sale to us, please contact The Car Buyers.
240 Main North Road PROSPECT Adelaide SA 5082