Seaford - Sell My Car
Welcome to TheCarBuyers
Welcome to www.thecarbuyers.com.au. Looking at a new car? Need cash quickly? We can support you with a genuine offer that takes the hassles and pressure out of the whole process. We know what your car is worth. Deal with real people and let us make this a pleasant selling experience for you. With our Australia-wide network, we can assess your car and offer instant cash.
Authorised Ultra Tune Inspection Centre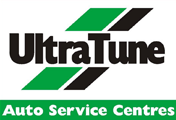 This location is one of our authorised Ultra Tune inspection centres.
Once you are ready to have your car inspected in preparation for sale to us, please contact The Car Buyers.
Unit 4 125 Griffiths Drive SEAFORD Adelaide SA 5169