Selling your car for cash online offers several positive aspects that can make the process convenient and beneficial for sellers. However, when it comes to selling your car online, there are some common pitfalls you should be aware of to ensure a smooth and successful transaction. Avoiding these pitfalls can help you get top cash for cars in Melbourne. Here are some key pitfalls to avoid when selling your car online:
Lack of Preparation:
One common pitfall is failing to adequately prepare your car for sale. Ensure that your car is clean, both inside and out. Take clear and appealing photos that showcase your car's best features. Write a detailed and accurate description that highlights the car's condition, history, and any recent maintenance or upgrades. By presenting your car in the best possible light, you increase your chances of attracting potential buyers.
Unrealistic Pricing:
Setting an unrealistic price for your car can significantly hinder its sale. Overpricing your car may discourage potential buyers, while underpricing may leave you with less than you deserve. Strive for a fair and competitive price that reflects the car's value. You can get free car valuation from a reputable car buyer who will provide an estimate for your car depending on the market value and your car's condition, mileage, and other relevant factors.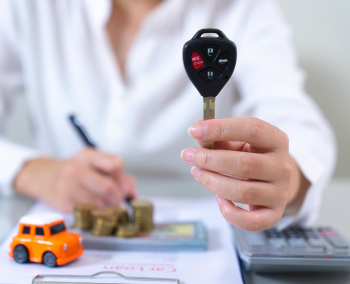 Lack of Communication:
Prompt and effective communication is vital when selling your car online. Respond to inquiries and messages from potential buyers in a timely manner. Provide accurate information, be transparent about your car's history and condition, and address any concerns or questions. Building trust and maintaining good communication can lead to a smoother transaction and a higher likelihood of a successful sale.
Insufficient Safety Measures:
Selling your car online involves interacting with strangers, so it's crucial to prioritize your safety. Beware of potential scams, and be cautious when sharing personal information or meeting with buyers. Whenever possible, meet in a public and well-lit location. Consider bringing a friend or family member along, and never release your car or the ownership documents until you have received full payment.
Sell Your Car For Cash To The Car Buyers!
Selling your car to The Car Buyers offers numerous benefits, including a quick and convenient process, competitive cash offers, free car valuation, acceptance of a wide range of vehicles, immediate payment and pick-up, and a trusted and reliable service. For any queries about our cash for cars in Canberra and Melbourne, call us on 1300 843 227!