Balcatta - Sell My Car
Welcome to TheCarBuyers
Welcome to www.thecarbuyers.com.au Hello there if you found this page you obviously want Sale A Car The Car buyers can make the process of selling your car a very easy and hassle free process we have been buying cars in Balcatta Perth WA and the surrounding suburbs in Perth for many years now we are the pioneers of the car buying service selling motorcar has never been easier the process of selling a car yourself privately is long tedious and full of headaches having to prepare your car for sale then advertising your car for sale and finally waiting people to call you arrange appointments which they never show up for but without convenient car buying service all that is in the past all you need to do is Simply fill out the form on this page with your car information or simply call us on 1300 843 227 and we can simply give you a over the phone Car valuation if you happy with what you here we can arrange an appointment at our buying centre in Balcatta and start the process pending inspection we will make you a cash offer if you're happy with the offer the boys in Balcatta will do the paperwork on the spot and we will transfer the funds into your account for the sale of your so it has never been easier to get cash for cars in Balcatta so call us today to sell your car .
Authorised Ultra Tune Inspection Centre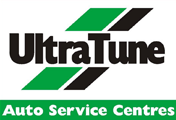 This location is one of our authorised Ultra Tune inspection centres.
Once you are ready to have your car inspected in preparation for sale to us, please contact The Car Buyers.
1/11 Whipple Street BALCATTA Perth WA 6021