Welcome to TheCarBuyers
As Australians, we love our cars.  There is nothing better than the freedom of the open road with family and friends.  When it comes time to sell, there is nothing worse than months of searching for that one buyer, dealing with unfamiliar paperwork and horrible offers.  Don't put yourself through it.  Bring your car to our Mirrabooka centre for assessment and a great offer.  We make it simple for you, we are competitive and can put cash in your account the same day.
Authorised Ultra Tune Inspection Centre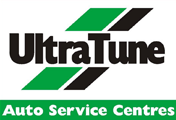 This location is one of our authorised Ultra Tune inspection centres.
To start the process, fill out the form on this page with the details of your car.  If you prefer, simply pick up the phone and call us on 1300 843 227 and speak to one of our staff.  Remember, we handle the paperwork and pay cash directly to your account.
9 Cobbler Place, MIRRABOOKA WA 6061