Victoria Point - Sell My Car
Welcome to TheCarBuyers
Welcome to thecarbuyers.com.au.  Let us assist you to sell your car.  We have a simple, hassle-free process that quickly and painlessly gets your car assessed and puts cash straight into your account.
We make the process straightforward, hassle-free and without pressure.  If you are ready to sell, bring your car to our convenient Artamon location, get it assessed and we will make our best offer.  Benefit from our long experience and straightforward process and get the cash you need fast.
Authorised Ultra Tune Inspection Centre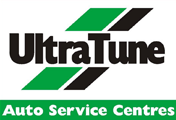 This location is one of our authorised Ultra Tune inspection centres.
To start the process, fill out the form on this page with the details of your car.  If you prefer, simply pick up the phone and call us on 1300 843 227 and speak to one of our staff. Remember, we handle the paperwork and pay cash directly to your account
21-27 Bunker Road VICTORIA POINT Victoria Point QLD 4165